Christmas Pre-Orders
Pre-Orders are for pick up only! You will be contacted either through email or a phone call to confirm you Pre-Order and pick up date.
Pick up options are:
Friday Dec 22, 2023 - Open 10:00 am to 6:00 pm
Saturday Dec 23, 2023 - Open 10:00 am to 5:00 pm
Sunday Dec 24, 2023 -Open 11 am to 2:00 pm
Your credit card will be processed when you are contacted to confirm your order and pick up day.
Pre- Order here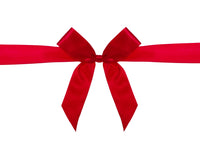 Gift Cards Available!
Shopping for someone else but not sure what to give them? Give them the gift of choice with a Home for Dinner Gift Card.

These classic debit style gift cards can be used for purchasing food in store at either location. Loaded cards can also be used over the phone to purchase food for delivery!

Call in to your local store for custom denominations. 
Vernon: 250-549-3145
Kelowna: 778-478-0343
Gift Cards
Delivery Information
Home for Dinner provides free delivery in Vernon and Kelowna, with a minimum $80 purchase and within 10 KM from each store. Orders under $80 are subject to a $12 delivery fee.
Addresses over 10 km from each Home for Dinner location are not eligible for online delivery orders but you can still call in to your closest Home for Dinner location and place a delivery order with a custom delivery rate.
Kelowna: (778) 478-0343
Vernon (250) 549-3145
Orders made past 2 pm may need to be fulfilled the next business day. Please call your local Home for Dinner if you should have any questions or concerns.

Click here to get contact information for each location!
Location
Vernon Store
300B 3101 48th Ave
Vernon BC V1T 3R5
Phone: (250) 549-3145
Email: HFDVernon@gmail.com
Testimonials
Home for Dinner means peace of mind. On those crazy busy days in those crazy busy weeks where kids and adults are all pulled and tugged in different directions there is no healthier way to provide everyone with a nutritious meal.

Gladys F
I love Home for Dinner. When you don't feel like cooking they do the meal for you. Just pop in oven. Everything is so tasty and healthy. I love that you have a lot of Gluten Free meals as well.

Sharon Bain
We are a family that works and when we come home we're starving, and it's a treat to eat a home cooked meal that didn't take us time we don't have to prepare it.

Rick and Judy
Location
Kelowna Store
107-1912 Enterprise Way
Kelowna, BC

Phone: (778) 478-0343
Email: HFDKelowna@gmail.com
Covid -19 Update
In an effort to slow the spread of this virus, and to keep everyone safe, we recommend utilizing our delivery system to keep the number of people down that enter our store. We suggest calling into your closest store location to get up to date information on stock levels, product availability and even orders for delivery.
Vernon: (250 549-3145
Kelowna: (778) 478-0343